Pet Hotel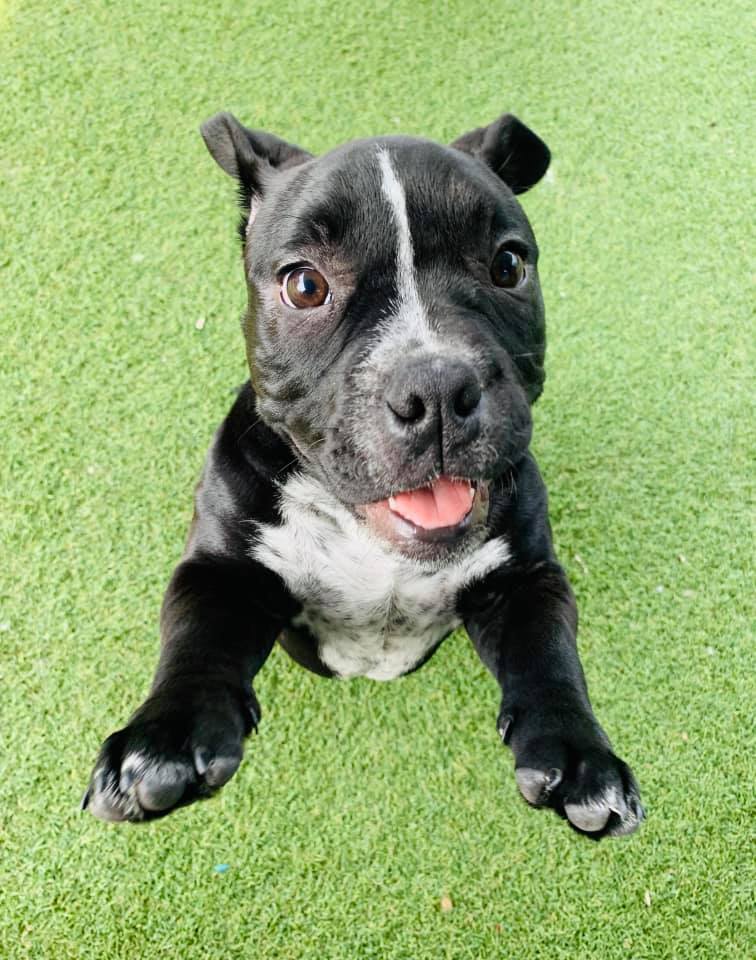 Please call us to learn more about our Pet Hotel prices. If you are going out of town, board your pet at Sheabel Animal Hospital. We are proud to offer pet boarding under the supervision of our veterinary team. We cater to all of your pet's needs including food, play time, several walks, and lots of fun! By choosing us, you can rest assured that if your pet has a health concern while you are away, they will be in the best hands possible.
If you pick up before 12:00 p.m. or your pet gets a bath or groomed there is no charge for that day.
---
What are check in and check out times?
Monday – Friday: 7:00 a.m. – 7:00 p.m.
Saturday: 7:00 a.m – 6:00 p.m
Sunday: Closed
---
Do you board only dogs and cats?
We occasionally board other small animals such as birds and rabbits, please call Sheabel for details.
---
What vaccinations must my pet have to board?
For dogs we require an annual physical exam, DHPP, Leptospirosis, Rabies, Bordetella (every six months), Canine Flu, negative annual fecal test and negative annual heartworm test.
For cats we require an annual physical exam, FVRCCP, Rabies, FELV, and negative annual fecal test.
---
What is the minimum age for boarding?
We accept puppies 6 weeks or older, provided they are weaned and have had their first set of puppy boosters. We keep them separate from the other guests until they have completed their vaccination series.
---
Can my pets board together?
Yes we can accommodate your pets staying together as long as space allows. We want to provide safety and adequate space for each pet.
---
My pet is boarding for the first time. What should we expect?
Your pet will adjust quickly to our boarding facility, our staff and routines. Feeding, cleansing, exercise, and pet care associate monitoring are all scheduled events that bring order and structure to the boarding environment.
---
What are your cat accommodations?
Our cat suites are located on our second floor, completely secluded from all other activities. This will ensure them a very calm and serene stay. They have ample room to walk around, have shelves/hiding spaces to rest in, and beds and blankets to cuddle in.
---
Do you offer day boarding?
Yes. During our hours of operation Monday-Saturday we day board dogs. Call us to discuss our day boarding rates.
---
Can my dog have additional walks/playtimes?
Certainly. We offer extra playtime sessions for a small fee.
---
Where do you take the pets when it is raining?
Our playtime area is covered with a canopy that allows for a cozy covered experience outside even when the weather is bad.
---
What items can I bring with my pet?
You are welcome to bring personal bedding, toys, food or treats for your pet. We recommend that you bring a favorite toy or two, to help make your pet feel more comfortable. Please write your pet's first and last names on anything that you do bring.
We provide sanitized stainless steel bowls for food and water, so unless your pet will only eat out of a special container or doesn't like metal bowls, there's no need to bring your own bowls. We also have a large variety of dog and cat beds, and lots of blankets and toys.
Sometimes when pets stay with us and are out of their normal environment they can be destructive towards their belongings. Our staff goes to all measures to prevent this, but sometimes accidents happen. We ask that you not bring things that are of great sentimental value or of great monetary value.
---
What if my pet requires medication?
We are happy to give oral and topical medicines to pets boarding with us. We ask that you bring the medications in their original containers so we understand exactly what we are giving and have information regarding dosage, prescribing veterinarian, etc. There is a small charge for administering medications.
---
Can I call and check on my pet while it is boarding?
Yes. Please feel free to call and check on your pet at any time. Our Pet Care Associates would love to tell you how your pet is doing.
---
Can you taxi my pet to and from Sheabel?
We offer a full pet taxi service within 15 miles that can bring your pets in and deliver them home. Please call us to discuss the fees for the pet taxi service. We have one way and two way fees available.
---
Can my dog have a bath or be groomed while they are there?
Of course, we have a highly trained staff of bathers and groomers that would love to accommodate your pet's needs. We encourage a "freshening up" bath before they go home. If your pet is bathed or groomed you are not charged for that day of boarding.
---
Do you offer other amenities?
We do offer several amenities for additional charges. Those include: Senior boarding, email updates with pictures, text updates with pictures, and additional playtimes.
---
Do you ever fill up?
Yes, we do tend to fill up on holidays, spring break, and summer weekends. It is best if you can reserve your spot as quickly as possible.
---
How do I make a reservation?
You can request a reservation on the tab at the top of the page, or please feel free to call us at 859-269-PETS (7387).
---
Can I Bring My Pet's Regular Food?
Yes. In general, we encourage you to bring the same dog and cat food your pet is eating at home because any time your pet must adjust to a new food, there is the risk of stomach upset. If you do bring your own food, we kindly ask that you please pre-package your pets' food for their boarding stay, with each meal measured out in a bag and labeled for each day. (If you do not pre-package your pet's food, a surcharge will be administered.)
If this is not practical, or if we run out of your food during your pet's stay, Sheabel feeds the Royal Canin Gastrointestinal diet. The only exception is raw diets, which we, unfortunately, cannot accommodate due to the special handling requirements and risk of contamination. You may want to consider offering some kibble (separately from the raw food) a few days before drop-off to get your pet accustomed to the diet they will be eating and to avoid gastrointestinal distress while boarding. There is a small charge for feeding our food each day.